Having just returned from a trip to my local Best Buy, I was posed the question by a friend "Would you rather live in a walled garden, or in a desert?". This can feel like the choice we are forced to make between propretiary technologies and free or standardized technologies.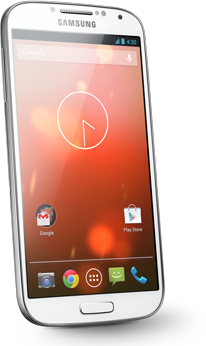 The context of the question was with the Samsung Galaxy S4 google edition (i9505g) and Miracast. At Google IO 2012, Google announced that Android 4.2 and above would be supporting the wireless display standard known as Miracast. Since then, support has been virtually non-existant. This includes both the Nexus 7 and the Nexus 10, both of which were launched with Android 4.2 (after the announcement), but without miracast.
Since then, Google has launched exactly two devices with Miracast support, the first is the Nexus 4, and the second is the Galaxy S4 Google edition.
Giving it a Try
Searching the internet for Miracast-capable devices results in around 4 devices, which state support for a confusing blur of standards, sometimes ignoring Miracast entirely. They all seem to cost $60+ at this point.
The closest thing that Samsung is pushing hard is the Allshare Cast capability, which all of their TVs and devices are equipped with. This proprietary version of display streaming seems to work very well when you have a handful of samsung devices, but do I want to be forced into using Samsung's standard and only buying their devices? If I wanted to do do that, I could just buy only Apple products and most likely have a superior experience with an iPhone, iPad, and an Apple TV.I went to Best Buy to try out Miracast's compatibility with these devices before making a purchase.
We found 6 TVs that stated support for Wireless Display, and 4 of them even showed up on my SGS4 GE as available, but connecting was flaky. Although I was able to mirror my phone on 2 Samsung TVs, the connection was slow and only lasted around 20 seconds before failing.
Results
Perhaps the Miracast technolgy is too new, it's disappointing that neither the proprietary Android world has adopted it, nor any open source versions. Theoretically Linux or Ubuntu could provide direct support for the streaming standard over Wifi, but to date there seem to be no attempts to do so. The closest was a project to add Miracast XBMC on the raspberry pi.
permalink